OUR STAFF
DORROH LAKE BAPTIST ASSEMBLY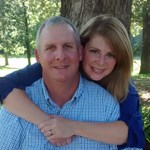 Charlotte and Ethan Nanney
Caretakers
When DLBA's former caretakers felt God leading them in a new direction, Charlotte and Ethan Nanney wondered if He was about to do the same in their lives. For more than 20 years, Charlotte and Ethan have been gathering at Dorroh Lake with Charlotte's extended family to celebrate Thanksgiving, and Charlotte attended camp as a child. To them, Dorroh Lake has always been a second home. They felt led to apply for the position and were hired in April 2014. As caretakers of DLBA, they along with their four children enjoy serving the Lord and the many people who come to Dorroh Lake. Their desire is for everyone to not only come to love Dorroh Lake as much as they do, but to love the Lord with all they have so they can encourage others to do the same.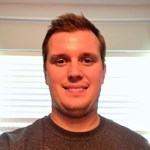 Nathan Hamilton
Boys' Camp Director
Dorroh Lake has been a part of Nathan's life for as long as he can remember. His dad, David Hamilton, served as camp director for many years. Nathan received his B.S. in Church Related Vocation from Blue Mountain College and his M.Div in Expository Preaching from New Orleans Baptist Theological Seminary. Nathan serves as pastor of New Faith in Pontotoc, MS where he and his family (wife Jessica and sons Hiett and Walls) have been since 2012. Nathan has a heart for seeing people give their hearts to Jesus, be discipled, and grow in their faith in Christ. "I have watched God do some amazing things at Dorroh Lake through my dad, and I hope to continue that legacy. There will no doubt be countless numbers of men, women, boys and girls we meet in heaven who will tell us they met Jesus at Dorroh Lake."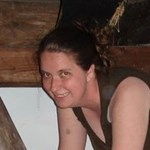 Ashley Entsminger
Girls' Camp Director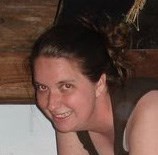 If you asked Ashley where her most life-changing decisions were made, she would have one answer - Dorroh Lake. Attending camps since 1988 and directing since 2007, it is here that Ashley gave her heart to Jesus, surrendered to a life of ministry, and even got married! As a graduate and post-graduate of William Carey College, Ashley taught in inner city-high risk schools for three years before becoming a missionary in Russia and Slovakia. She returned to teaching state-side and is building a new life with her husband Edward. Her heart for ministry is poured into the girls who come to Dorroh Lake because she is living proof of how God used Dorroh Lake to direct her life for Him.